President's Perspective: August 2023
I am greatly looking forward to welcoming you all to this year's Annual Scientific Meeting in Brisbane (4-7 December), where I am sure we will have no trouble achieving the goal of "Exciting the Network". The Local Organising Committee, chaired by Thomas Burne and Tara Walker, and working with the Conference Executive Chair, Jason Mattingley, have developed an excellent program of scientific and social engagement. This will build upon the wonderful experience of our first "post-Covid" in-person Annual Scientific Meeting in December 2022, where the conference goal to "Reconnect the Network" was well and truly achieved. This great success was a just reward for the impressive efforts of the Local Organising Committee— expertly and energetically chaired by Zane Andrews and Jess Nithianantharajah, and supported by the Conference Executive Chair, Tim Bredy.
Two other major events during each year are the Australasian Course in Advanced Neuroscience (ACAN) and the Australia and New Zealand Brain Bee Challenge (aka, the Brain Bee). The ACAN team, led by Chris Reid (Course Director) and Greg Stuart (Management Committee Chair), again provided a unique training experience for students, in Melbourne in June (the training labs were warm and dry, even if outside was sometimes less so). The 2023 Brain Bee is well underway, again led by Ramesh Rajan to commence the 2023 round. A new national leadership team (Jennifer Rodger, Bruno van Swinderen, Matthew Kirkcaldie) are now working towards the culmination of the 2023 year, with the finals to be held at the Brisbane Annual Scientific Meeting. Thank you to Ramesh, the new leadership team and the State/Regional convenors driving this inspirational event.
Now that we have a "reconnected network", ANS Council is keen to ensure that the connections strengthen and grow. An effective way of doing this is to build activity and interactions at the state level. Your state representatives (http://www.ans.org.au/about-us/council-members) are keen to hear from you so that they can best represent your interests at Council and in our regular communications with members (Bulletins and Newsletters).
The exceptional level of energy and talent in Australian and New Zealand neuroscience is very clear. I am optimistic that ANS can provide the experiences and support to further build the neuroscience community, but this will be most successful if we learn from our members and listen to your voice. Our multi-disciplinarity is our strength, and with Council, I look forward to finding ways of further broadening our reach within the neuroscience community.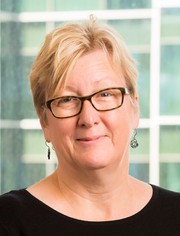 Prof Janet Keast
Past Presidents' Perspectives