To download our Public Lecture flyer, please click here (PDF).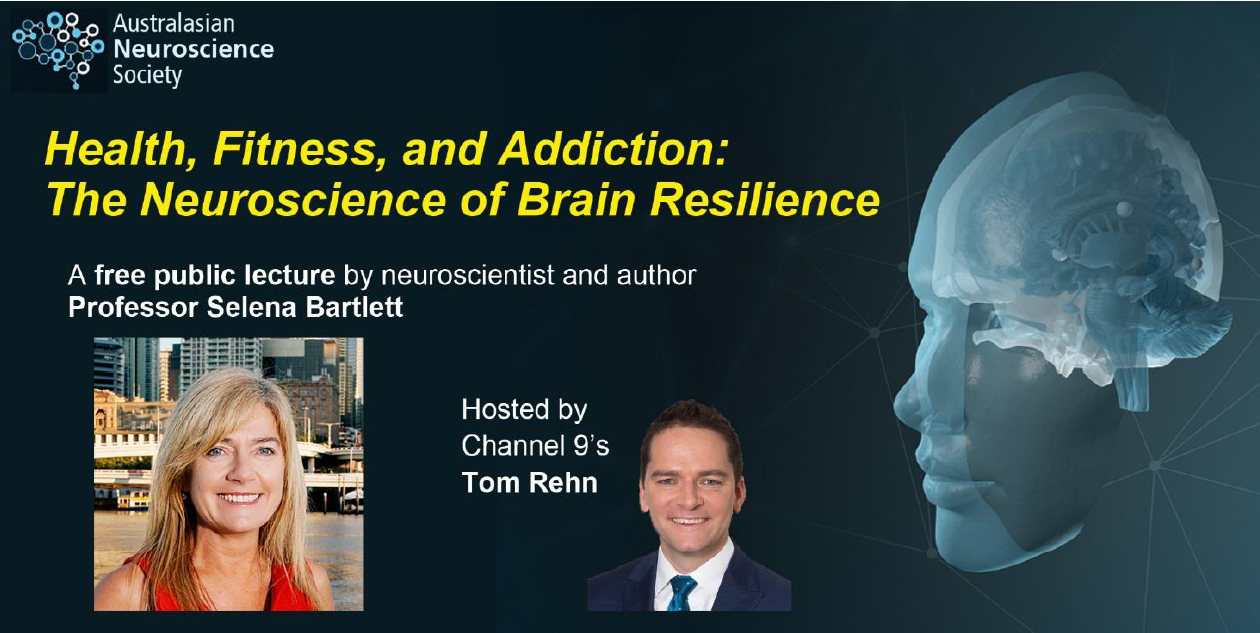 Health, Fitness, and Addiction: The Neuroscience of Brain Resilience
The Australasian Neuroscience Society (ANS) will be hosting a free public lecture on the neuroscience of addiction by Professor Selena Bartlett of QUT as part of the 39th Annual Meeting in Adelaide.

Professor Selena Bartlett is an engaging public speaker who specialises in bringing neuroscience to non-specialist audiences: http://selenab.com/about/

The public lecture will be held on Tuesday, 3 December 2019 from 6.00pm-7.30pm at the Adelaide Convention Centre. Doors will open from 5.30pm.

Registration for this public lecture is free. Click here to register now!