Flights
Official Airline Partner

Official Airline Partner Qantas is delighted to be the exclusive airline partner for the 2019 ANS ASM Conference being held in Adelaide. Qantas is offering registered delegates and travel partner's special discounted airfares which are easily booked online via the dedicated booking portal on your conference registration travel page. When booking, use the allocated code to access these airfares.
Please note: multiple stopover flights are excluded from this offer. Qantas is Australia's largest domestic and international airline and is widely regarded as the world's leading long distance airline. With a reputation for excellence in safety, operational reliability, and world-class customer service; Qantas offers a truly global network proposition for delegates travelling to Adelaide for the ANS ASM in 2019.
Please enter the Access Code ANSC19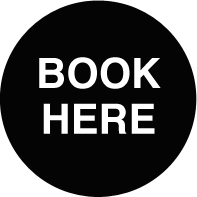 Adelaide Convention Centre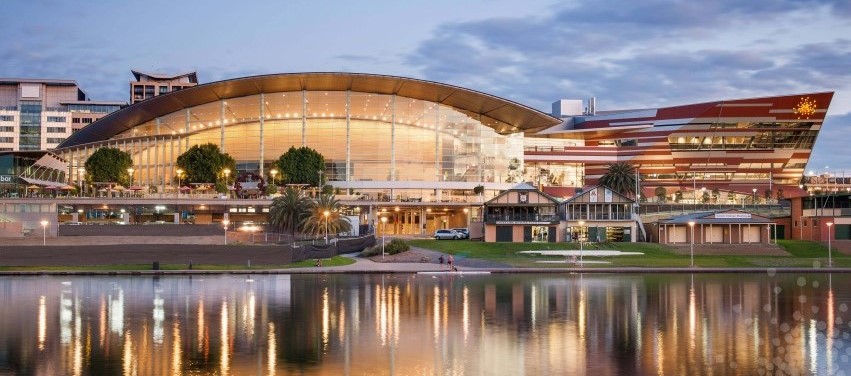 Adelaide Convention Centre
North Terrace, Adelaide,
South Australia 5000, Australia
T: +61 8 8212 4099
E: This email address is being protected from spambots. You need JavaScript enabled to view it.
---
The Centre was designed with the requirements of delegates and clients in mind providing flexibility of space, easy transition from room to room, high-quality and efficient services and practical connectivity to the city of Adelaide, its services and its amenities.
Adelaide Convention Centre has also proudly reinforced its global sustainability leadership by becoming the joint first convention centre in the world to achieve the coveted EarthCheck Platinum certification.

About Adelaide
Adelaide has had many nicknames over the years, from "the Athens of the south" (a nod to its Mediterranean climate and lifestyle) to "the 20-minute city" (because getting around just isn't a problem). It is also famous as Australia's home to great food, the arts and new ideas.
What visitors most notice, however, are the sense of light and space, and the range of things you can do in a day without feeling rushed. That's what makes Adelaide a great convention city, and why both Lonely Planet and The New York Times rated it in the top 10 places to see in 2015.
Accommodation
The ANS 2019 ASM Secretariat has arranged discounted accommodation rates at the below hotels for conference delegates. Accommodation can be booked through the online registration system from Monday 13 May 2019. Please note that full prepayment will be required for all accommodation bookings by Monday 28 October 2019.
Accommodation is now closed.
InterContinental Adelaide

North Terrace
https://www.icadelaide.com.au/

King Superior Room - $190 per night (room only)


A full buffet breakfast is served daily in Riverside Restaurant at $39.00 per person. This can be purchased directly with the hotel during your stay.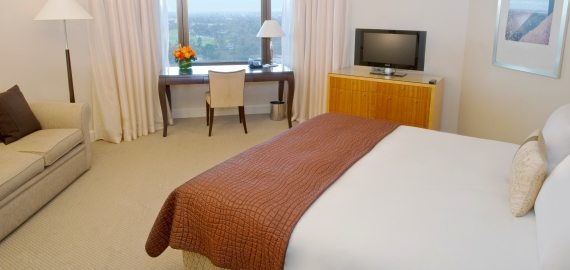 Mercure Grosvenor Adelaide
125 North Terrace
https://www.mercuregrosvenorhotel.com.au/
Queen Standard Room - $129 per night (room only)
Queen Standard Room - $149 per night (includes daily breakfast for one guest)
Queen Standard Room - $169 per night (includes daily breakfast for two guests)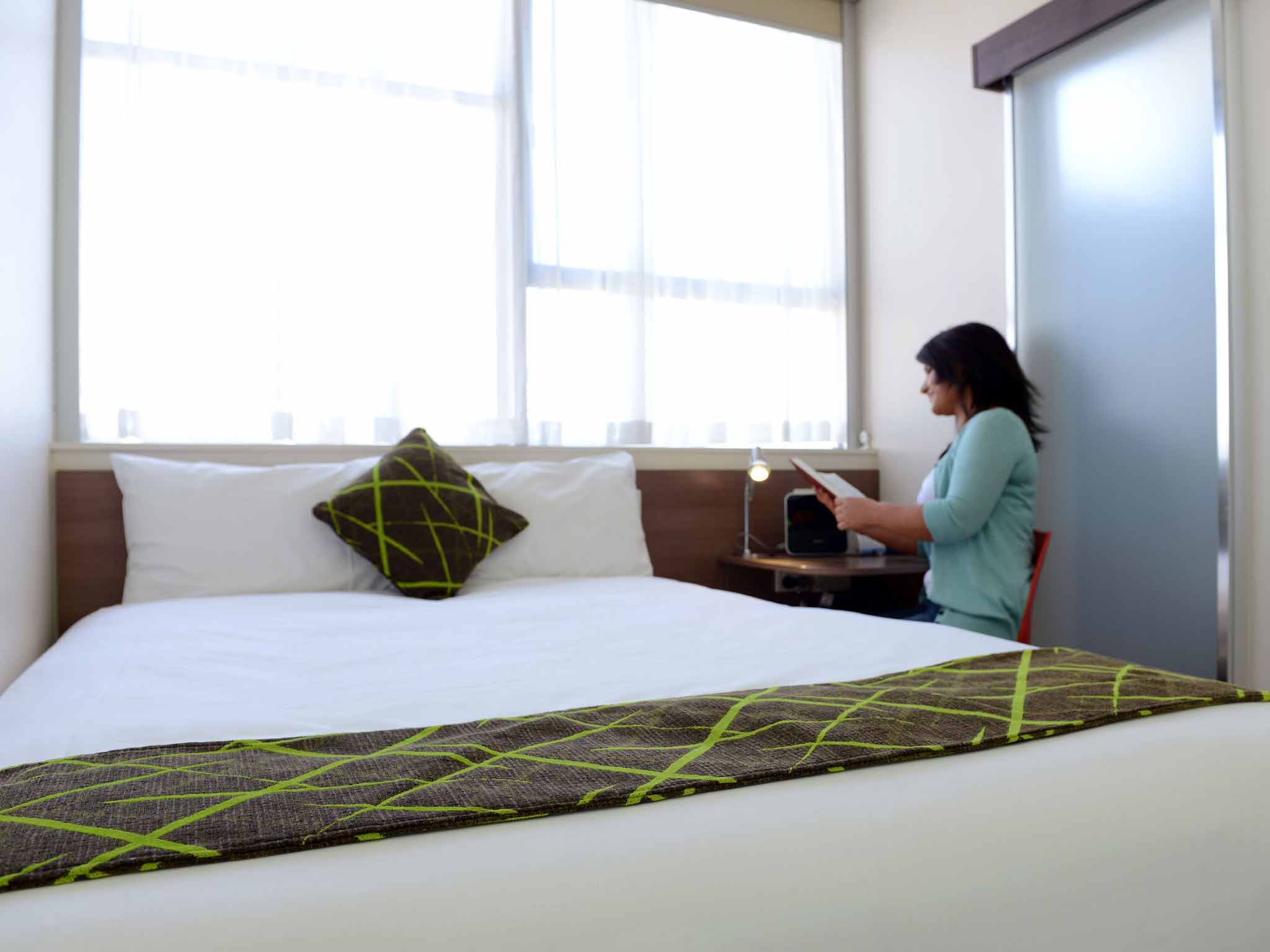 ibis Styles Adelaide Grosvenor
125 North Terrace
https://www.ibisstylesadelaidegrosvenor.com.au/
Queen Standard Room - $99 per night (room only)
Queen Standard Room - $119 per night (includes daily breakfast for one guest)
Queen Standard Room - $139 per night (includes daily breakfast for two guests)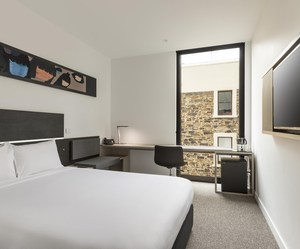 Oaks Embassy Adelaide
96 North Terrace, Adelaide, SA, 5000
https://www.oakshotels.com/en/oaks-embassy
Two Bedroom Apartment - $265 per night (room only)
(Includes: 1 King Split Bed + 1 Queen Bed + 1 Bathroom. Maximum capacity: 4)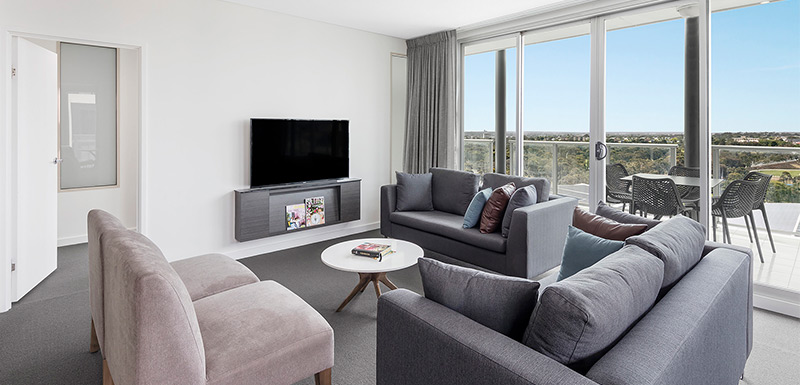 Holiday Inn Express Adelaide City Centre
30 Blyth Street Adelaide, SA 5000 Australia
hiexadelaide.com.au
Standard Guest Room (Twin/Queen) - $223.20 per night (room only)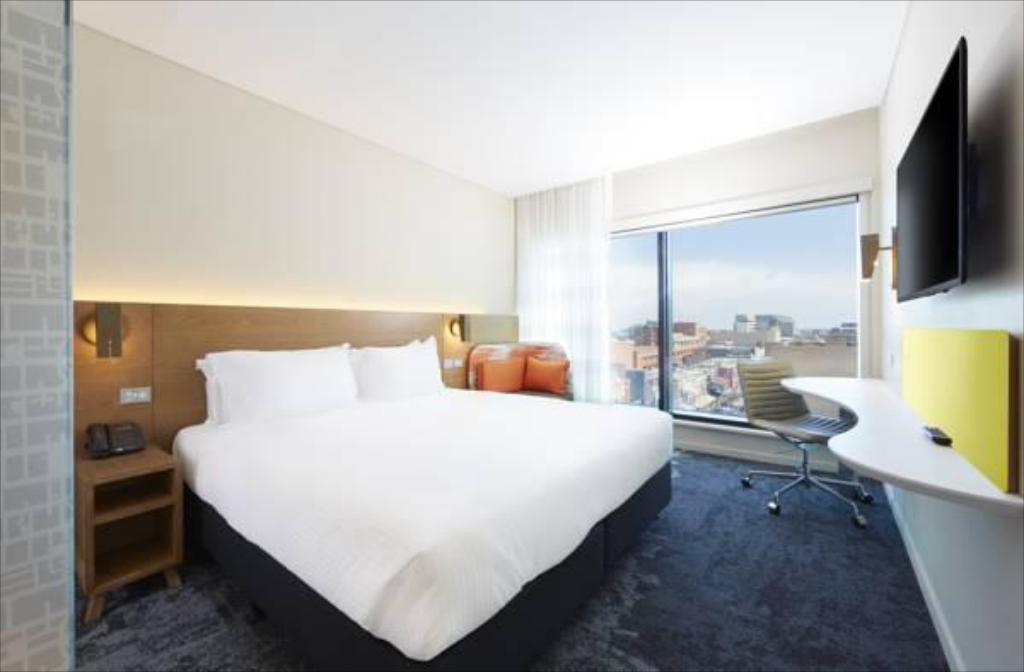 Hotel Terms and Conditions
Rates are per room per night, using existing bedding

The hotel will issue you with a tax invoice upon departure

All hotels will require a credit card from each guest upon check-in to cover any additional charges that are the responsibility of the guest

Full pre-payment for all accommodation bookings is required by Monday 28 October 2019. Bookings not fully prepaid by this date risk being cancelled

All changes and cancellations must be provided in writing to the

This email address is being protected from spambots. You need JavaScript enabled to view it.

by Monday 28 October 2019. Guests may be charged for all or part of the booking if cancellation is received after this date.
Other College Accommodation options in Adelaide: