ANS are offering an official conference T-Shirt to all conference delegates. This unisex T-Shirt features the ANS 2019 logo on the front (back is blank) and costs $18.00 per shirt. Available in sizes ranging from small to 3XL. Click here to view size guide.
You can purchase your conference T-Shirts through the online registration portal up until Monday 28 October 2019. T-shirts will be available for collection from the ANS 2019 Registration Desk on-site at the Adelaide Convention Centre from 12pm Monday 2 December 2019.
You can cancel your T-Shirt order with no penalty up until Monday 28 October 2019. After this date there will be no refund available.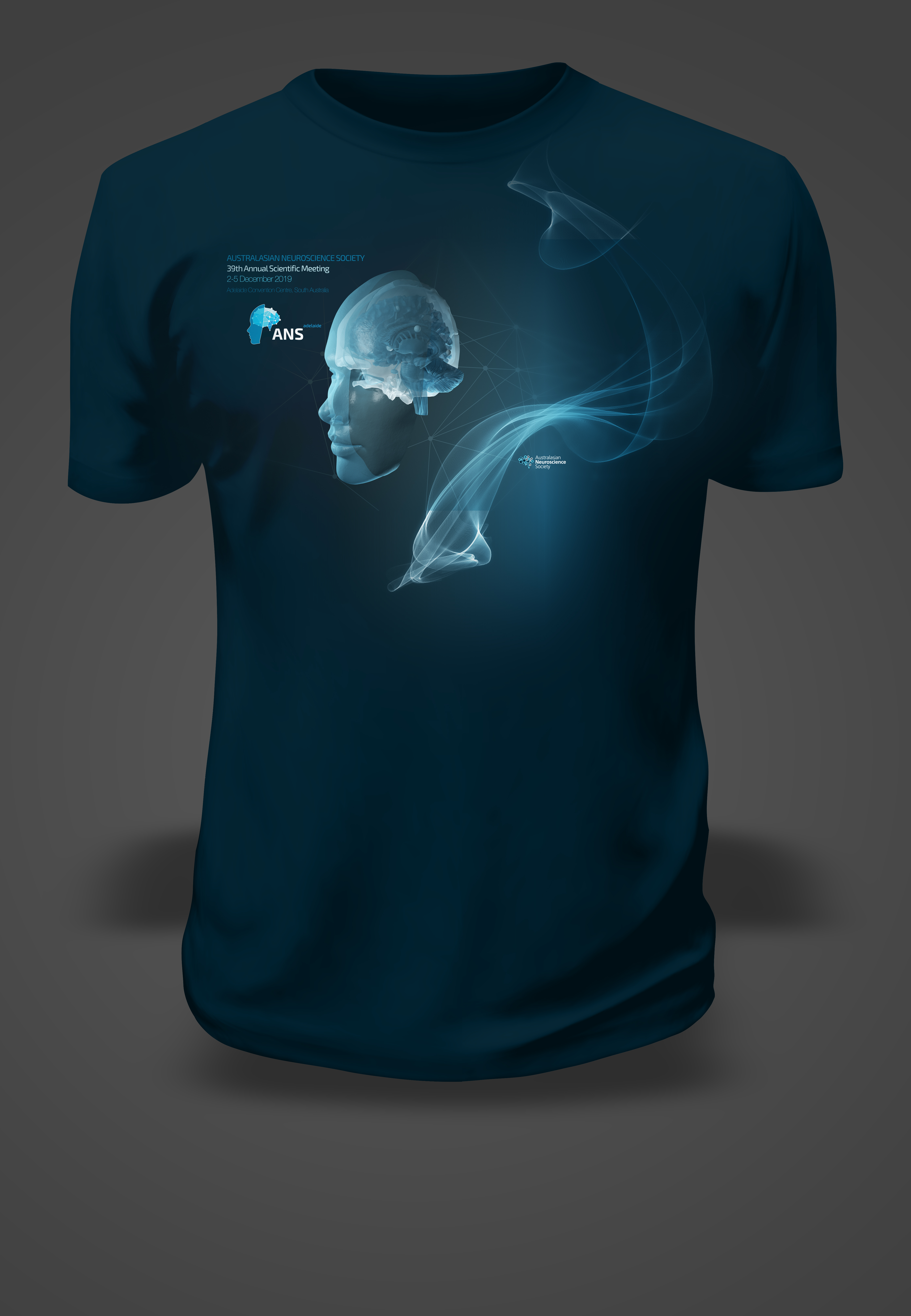 ANS wishes to thank Joshua Ameliorate for designing this beautiful T-shirt image!